Mrs. Hirano is a resident of our Nimi Nikkei Home assisted living residence, who recently turned 101 this past February. We are so happy that the Hirano/Carr Family was able to celebrate this milestone together through our virtual "social visits" initiative.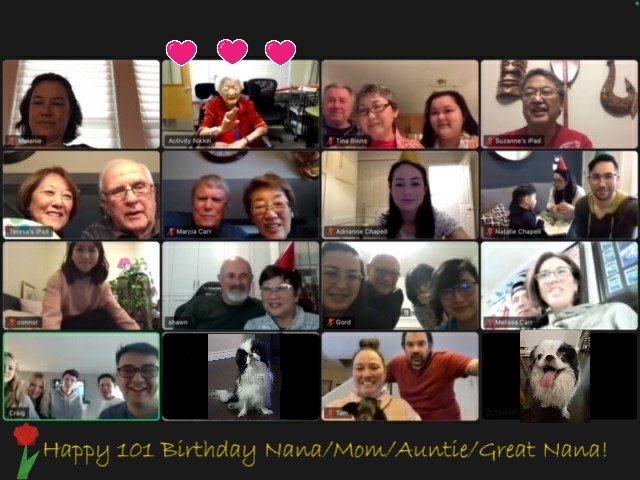 With recent wifi and technology upgrades at Nimi Nikkei Home, we have been able to help #InspireAction and #SupporSeniors during this heightened period of isolation. The families' resiliency to come together virtually during this pandemic, amid the visitation restrictions from BC Provincial Health Orders, is impressive. While virtual visitation is a newer method for our seniors and families, it has proven to be a great way for our residents and families to stay connected.
Happy Birthday Mrs. Hirano!