Volunteer Spotlight
Eiji is 60 years young. He was born in Japan in Shikoku, and grew up in a Buddhist temple since his grandpa was a monk. He spent his youth like a monkey, playing in the fields, rivers, mountains, and seas for 20 hours per day. He has also lived in Tokyo, and majored in French Literature at Chuo University in Tokyo. 
"I never listened to adults around me but did listen to Chaplin, Visconti, Fellini, Carne, Picasso, Vivaldi, Bizet, Beethoven, Renoir… those top filmmakers, painters, composers, etc., who were the "real deals" to this wild kid."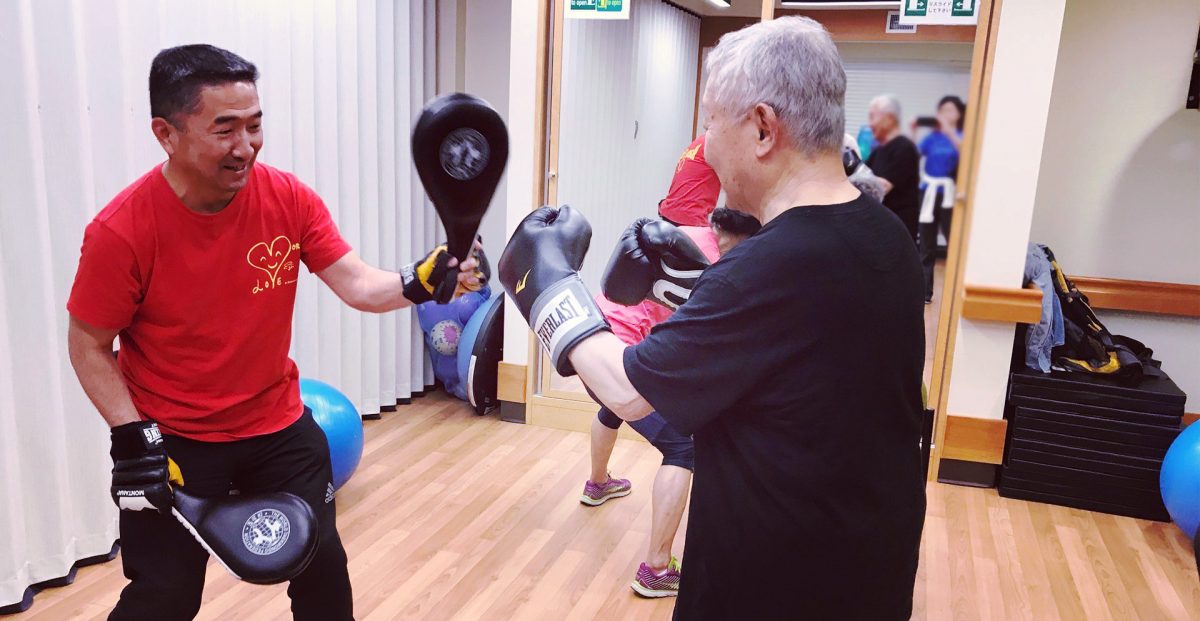 Since 1980, Eiji has been a professional boxer, and is still fighting for charities. He didn't marry until he was 45, spending much of his time training boxing champions. 
"I flew probably 800 times through the world and it taught me so much", he says. 
Eiji has coached not only world champions but also anyone wishing to learn from him, as boxing is a learning tool to be a better person in endless and diverse ways.
At Nimi Nikkei Home (before Corona), you could find Eiji in the Kenko Wellness Lounge teaching seniors how to box in the "Outfight Parkinson" program. When the gloves were off, he also helped copywrite Japanese for the website, and make posters. In his role as Volunteer Coordinator, he would help find volunteers, and organize volunteer appreciation events such as movie shows, boxing classes, boxing shows at the Dojo, etc. 
If you're wondering how Eiji first got involved at Nikkei Place, this is how the story goes…
"I have a boxing class called MamaFight in North Vancouver. One night, a lady came to watch the class. Afterward, she said "I'm starting a class for seniors with Parkinson's disease and I need to learn boxing first myself". I said "I'll come tomorrow" and I did. Ever since, years of miracle-making class where the "incurable disease" has been proven not incurable. When I heard "Parkinson's disease", there was no second to wait."
When we asked Eiji why it was important to him to volunteer at Nikkei Place, he summed it up by quoting Mother Thersa – "A life not lived for others is not a life".
The first time Eiji ran the "Outfight Parkinson" boxing class, he remembered that the seniors looked rather quiet and unsure. However, soon they were laughing out loud with other participants even about the disease and telling new participants "Don't listen to those bad doctors. Just come here and punch! You'll be fine, I guarantee!" 
The biggest surprising moment that came from volunteering with Nimi Nikkei Home happened to Eiji in 2019.
"I found myself fighting again in the ring at age 59 against the 27-year-old Canadian National Champion 3 times within a year just to inspire the seniors."
It's hard not to be inspired by Eiji's enthusiasm and zest for life. We are so happy and appreciative of all the wonderful things he brings to Nimi Nikkei Home – positivity, inspiration, and smiles on seniors' faces.