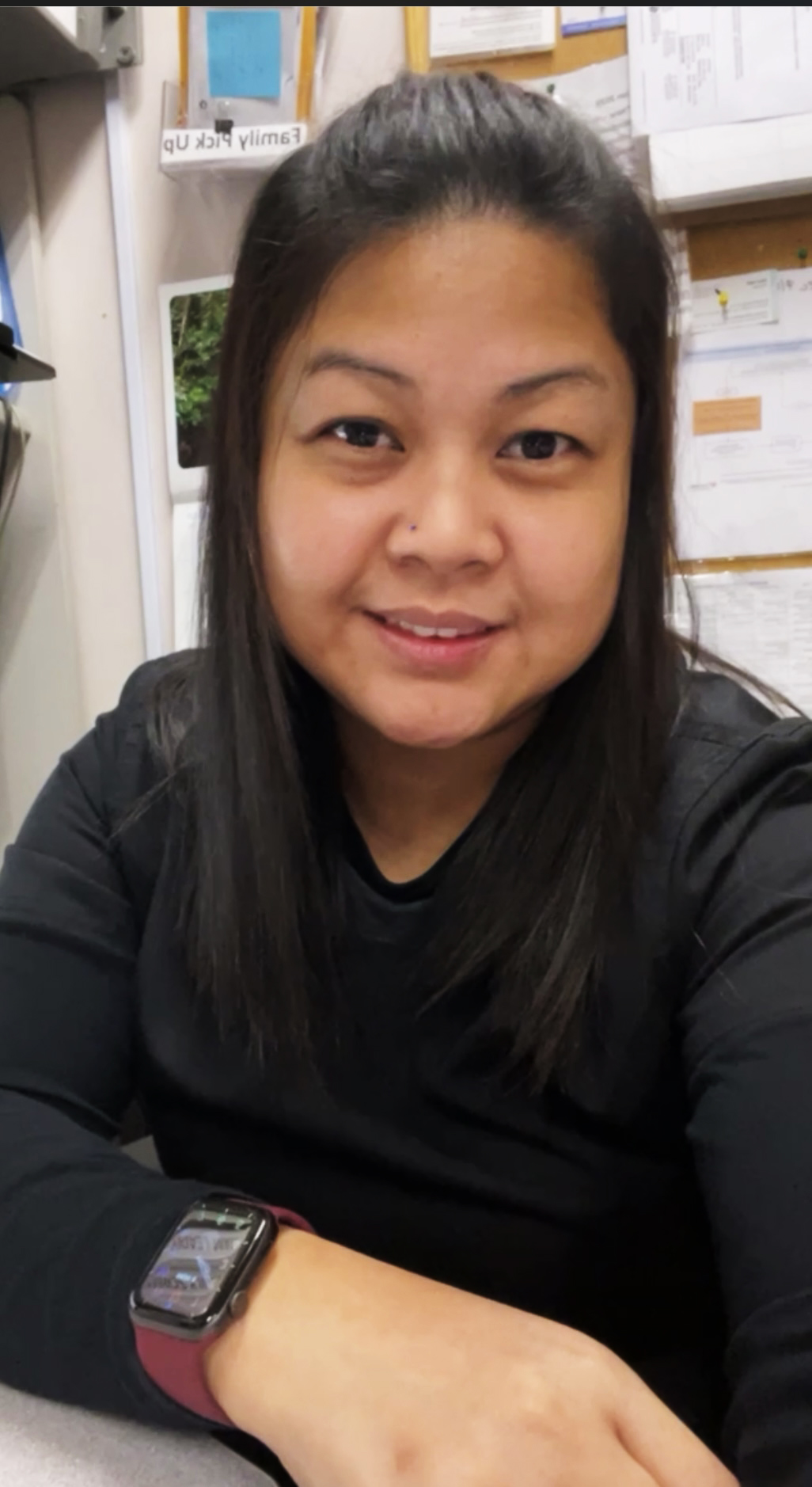 Sherryl works as a Licensed Practical Nurse (LPN), as one of the newest additions to the care team at Nimi Nikkei Home, beginning in January 2021. 
She grew up in the Philippines, where she went to Arellano University in 2007 to receive her Bachelor of Science in Nursing degree, and worked as a Registered Nurse. She made the move to Canada in 2011, and worked for nearly 6 years as a Care Aide. She then went to Sprott Shaw College to get her LPN diploma in 2019.
Sherryl chose to pursue nursing because it's her passion. 
"I love working with people, especially elderly. I really wanted to do something interesting and makes a difference in people's lives daily. Nursing is a very rewarding job for me. And I know from the time I was really young nursing was something I wanted to do with my life. When I moved to Canada, I had to go through a lot of hard work and sacrifices before I became a nurse again. It feels really good and satisfying. And most of my family members works in the medical field."
Joining the Nimi Nikkei Home team feels like "home"
Sherryl says she feels very lucky to be part of the Nimi Nikkei Home team. 
"All the staffs' were very accommodating and I really feel supported since day one. I felt I belong and at home right away. They have a pleasant and positive working environment", she says. 
For Sherryl, there is no "typical day" for a nurse. With every shift, there's always the potential for it to be memorable, light, stressful, exhausting, or even all of the above.
"As a nurse, I saw residents at their most strongest or at their most vulnerable and weakest. But the routine and duties are caring and keeping the residents safe, administering medicines, communicating with doctors/pharmacist, and checking vital signs", she says.
Most memorable and rewarding moments
Sherryl recalls a recent time, caring for one particular resident who became very weak and went towards palliative care quickly.
"We thought we're going to lose her… But I felt so amazed how all of us and her family members helped her to become better and get back to life again. We didn't give up and really took care of her", she says. "Teamwork is very important in this kind of job. Everyone plays an important part. Just seeing her back on her feet again and alive was very satisfying." 
The most rewarding part of the job for Sherryl is looking after the residents and ensuring they are safe, and she enjoys hearing words of appreciation from those she cares for.
"It feels that I am doing the right thing and fulfilling my oath as a nurse", she says.